Why Using Professional Eyelash Extension Supplies Is Important
Posted by Jess on Aug 20, 2021
While eyelash extensions are an increasingly popular beauty service, certain concerns may make prospective clients hesitate. The main potential risks include eye swelling, eyelid skin irritation, eyelid or cornea infection, or possible eyelash loss. To uphold your reputation and prevent any unnecessary harm for your clients, it is important that you receive proper training for eyelash extension application and that you utilize professional eyelash extension supplies. Cheaper products are pocket-friendly but are not client-friendly.
Using Professional Eyelash Extension Supplies Can Improve Your Reputation
Clients who seek eyelash extensions are expecting high-quality, precise execution. Because of the considerable price associated with eyelash extensions, potential clients often seek lash technicians who have been personally referred to them. Before you add eyelash extension to your salon menu, complete proper application training and get the correct eyelash supplies to ensure that you deliver top-notch results. Your clients' word of mouth after a positive experience can go a long way.
By using professional eyelash extension supplies and getting the proper training to apply them, you can ensure longer eyelash retention times and deliver voluminous, natural-looking lashes. Professional-grade adhesives develop stronger bonds and may have short drying times. Moreover, professional-grade lashes are crafted with premium materials and are available in varying lengths to create a more personalized eyelash silhouette for each of your clients. The correct supplies deliver gorgeous results, which can get you more client referrals.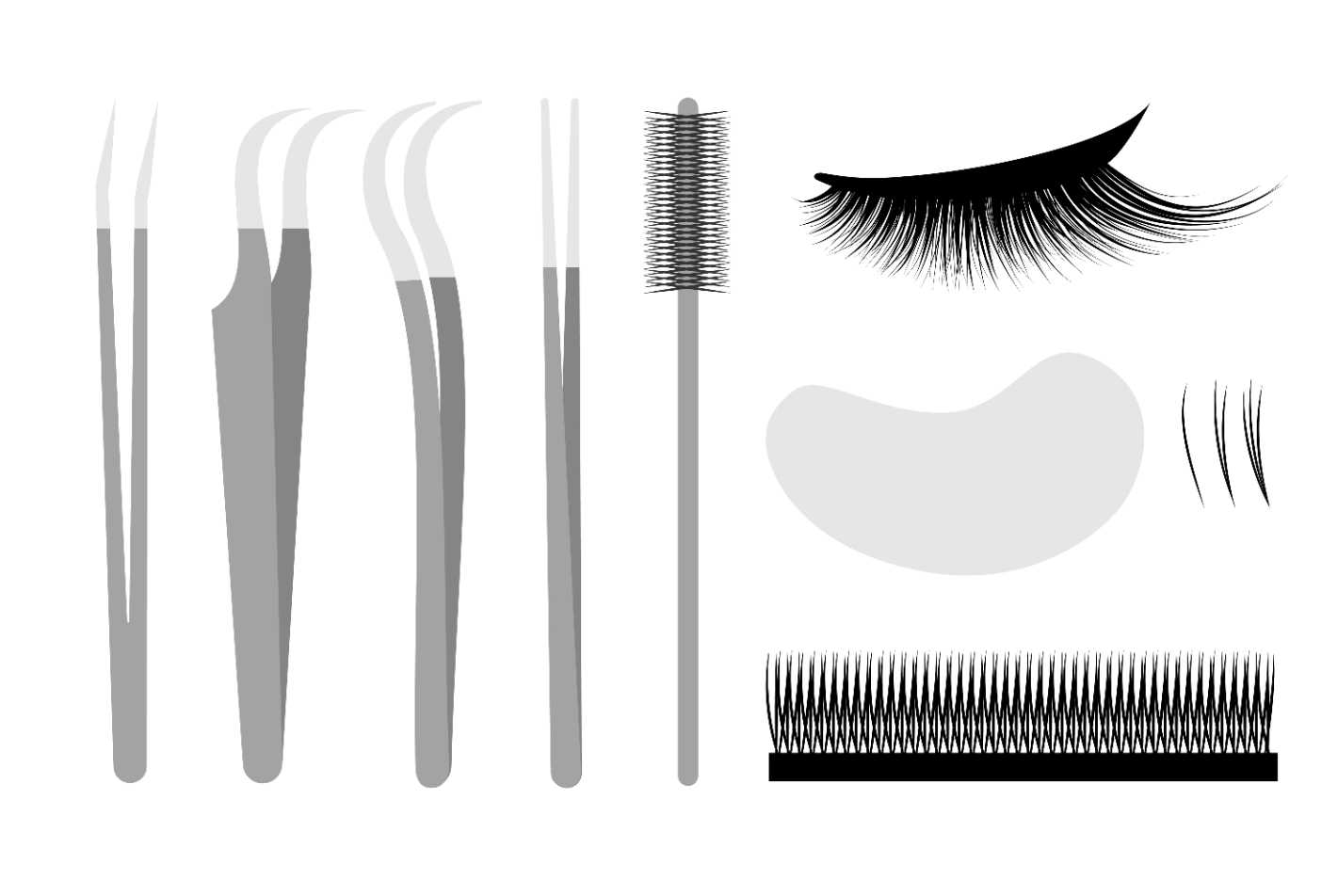 Known Professional Eyelash Extension Supplies Put Your Clients at Ease
Continually using a line of known professional eyelash extension supplies can make your clients more comfortable because they will be more familiar with the ingredients of your products. Harsh chemicals are often the main culprits for skin irritation. Professional-grade liquid products, such as adhesives, eyelid cleansers, and adhesive removers, are often available in sensitive formulations that are free of latex and formaldehyde. These formulations decrease the chance of eyelid redness or swelling.
Utilizing a known brand of professional products also gives you, as the lash expert, peace of mind and confidence. When you become more experienced with a particular adhesive, you are able to apply lashes more precisely and quickly. You can also save money because you will be able to accurately assess exactly how much product you need for your upcoming services and not buy too much. The future profit from using professional-grade products outweighs their upfront cost.
Our Professional Products Deliver Premium Results
At Lash Stuff, we understand the need to execute eyelash excellence. We are your one-stop shop for the professional eyelash extension supplies you need to properly apply eyelash extensions for your clients. From durable application tools to clean liquid formulations, we have a high-quality line of lash products at prices that work for your budget. We also offer marketing displays to help your clients recognize our premium brand more easily. Our products are created for licensed cosmetologists and estheticians who are serious about expanding their cosmetic services with successful results. Reach out today! We look forward to addressing any lash questions you have.
Sources:
https://www.healthline.com/health/eye-health/eyelash-extensions-pros-and-cons#risks
https://www.lashstuff.com/the-eyelash-extension-supply-list-every-lash-technician-needs/