Your Search for "Eyelash Extension Training Near Me" Is Over! Get Certified Today
Posted by Sara on Mar 26, 2021
Get Certified In Eyelash Extensions
Some people are fortunately blessed with long, full and thick eyelashes. The rest of us boost ours with mascara and falsies. And while both are pretty solid ways to enhance how our lashes look, more people want safe and effective options. Enter eyelash extensions — a semi-permanent solution that can deliver improved length and volume for up to eight weeks.
If you've been searching for "eyelash extension training near me," you're in luck. Lash Stuff's professional training course provides the hands-on training and instruction you need. Our 16-hour course teaches you how to take your clients' lashes from ordinary to "wow!" using skilled application techniques.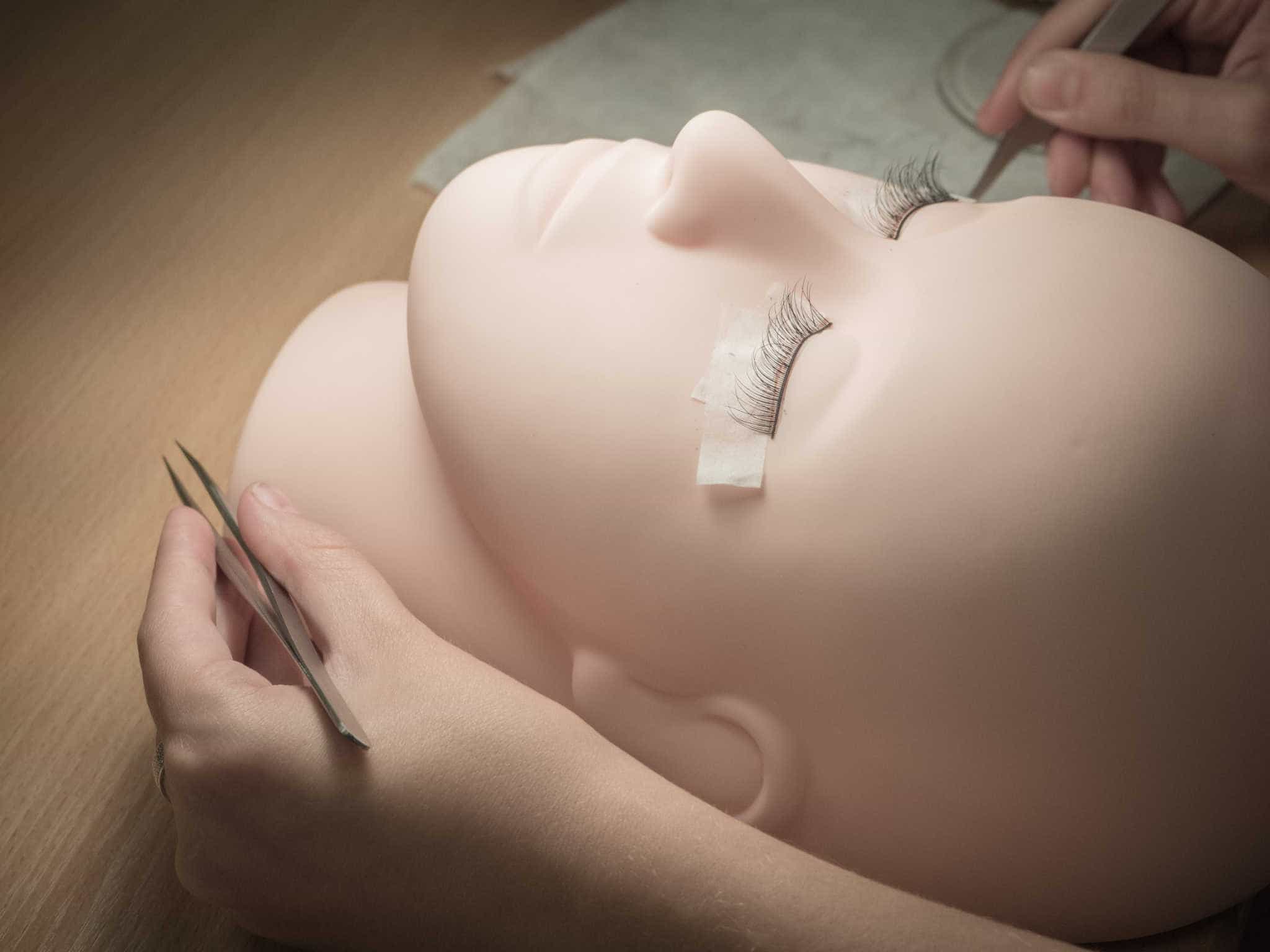 How Do Eyelash Extensions Work?
You've probably heard that eyelash extensions are one of the fastest-growing beauty services. But why are they becoming so popular? Lash extensions help simplify your beauty routine by boosting your lashes' length and volume — without mascara or falsies.
The New York Times explains how this works: Trained technicians apply individual lashes with semi-permanent glue, creating a more natural look. Some prep and aftercare are required, but these lashes can last up to eight weeks with proper maintenance.
How Do You Apply Lash Extensions?
Lash Stuff's eyelash extension training course teaches the finer points of safety and application. With that said, here's a basic rundown on the process:
Clients arrive for their appointment wearing no makeup.
Clients choose their look during their initial consultations with lash technicians.
The technician chooses a series of lightweight lash fibers, ranging from 9 to 16 millimeters long.
Lash extensions are applied using semi-permanent glue.
Lash glue is allowed to dry for 24 hours.
A full set of lash extensions can take up to two hours. In "8 Things To Know About Eyelash Extensions," we recommend that clients arrive in comfortable clothes. You'll get a sense of how the application process works during our eyelash extension training course. We also suggest that clients bring headphones and their favorite playlists or podcasts since they'll be lying down with their eyes closed for a long time.
How Do You Care for Lash Extensions?
Caring for lash extensions is fairly easy, but there are some key points to remember. After application, clients should avoid getting their new lashes wet for 24 hours. This allows the lash glue to fully dry and the lashes to set properly.
Once the lash extension glue is dry, we advise that clients gently brush out their lashes every day using a clean spoolie brush. It's also wise to avoid rubbing the eyes, as this can dislodge lash fibers and make them fall out prematurely. As you'll find out in our eyelash extension training near you, we also suggest steering clear of oil-based makeup removers. Eye makeup should be gently removed with cotton wipes.
Where Can You Get Eyelash Extension Training?
With Lash Stuff's professional training and certification, you can add lash extensions to your menu of services. Enjoy hands-on instruction, a deluxe starter kit and lifetime learning through the Lash Stuff training forum. Take the next step — stop searching for "eyelash extension training near me" and sign up for our course today.