Brow Lamination Training Online: Your Ultimate Guide
Posted by Jess on Aug 23, 2021
Step aside, microblading. So long, eyebrow threading. The hottest new trend in cosmetology is brow lamination — and everyone is lining up to try it!
Have any of your clients requested brow lamination? Are the other cosmetologists you work with already trained and offering brow lamination services on their menus?
Don't risk losing clients because you haven't gotten around to learning this new technique. You don't have to attend a convention in Las Vegas or an expensive course at a European spa. In fact, you don't have to go anywhere at all.
You can learn everything you need to know through brow lamination training online. If you choose the right company, you can even get your online training for free — yes, really!
In this post, we'll dive into why, how, and where you can learn brow lamination. Keep reading below!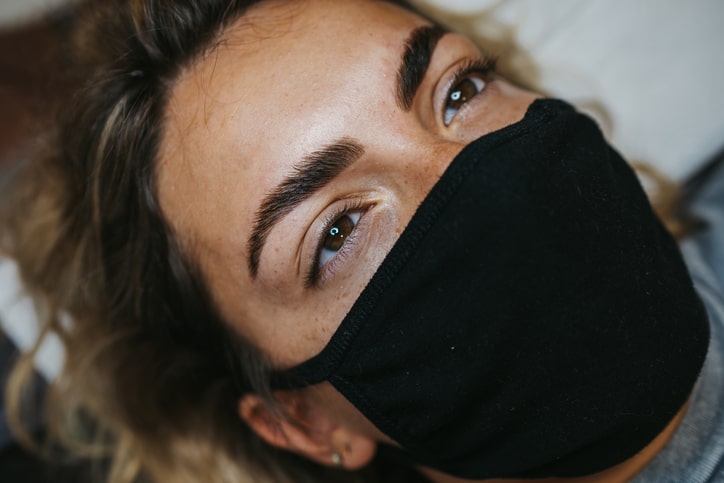 What Is Brow Lamination?
First of all, what is brow lamination and why is it such a big deal right now? (Even more importantly, why would you want to take a course to learn it?)
You might also hear it called an "eyebrow perm," which is essentially what it is. The goal is to create smooth, shiny eyebrows without the use of needles or coloring. This makes it ideal for clients who want to avoid microblading, color tinting, or other common brow techniques.
During the process, you'll smooth out your client's unruly or thinning brows in a natural-looking, vertical direction. To accomplish this, you'll relax, lift, and reposition the hairs that grow in a downward direction. The result is a fuller, uniform look reminiscent of famous celebrities.
Brow lamination is ideal for clients with thin or patchy eyebrow hairs, as it creates the illusion of fullness. Clients with thicker, wilder eyebrows will love the procedure too because their eyebrow hairs will (finally) all face the same direction. It's also the perfect technique for closing gaps or creating a higher, more attractive arch.
Bonus: It eliminates the need for eyebrow pencils, eyebrow gels, and other cosmetics that only "hide" the problems.
The Brow Lamination Process: Step-by-Step
What will you learn if you complete your brow lamination training online? Here's an overview of what the process entails:
And that's it! The entire process takes about an hour (or even less) to complete.
Where Can You Learn Brow Lamination?
As mentioned at the outset, you don't to leave your living room to learn this exciting new beauty technique. All you need is a computer or smartphone and an internet connection and you can complete your brow lamination training online.
You may see plenty of beauty schools advertising paid courses for brow lamination. But for licensed professionals, Lash Stuff includes FREE online training with the purchase of our professional brow lamination kit.
You'll learn from a professional trainer who has years of experience in eyebrow shaping. You can access the videos anytime, anywhere, and complete the training at your own pace. Once you're finished, you'll receive a printed certificate to display at your workplace.
The benefits don't end there, either. With Lash Stuff, you also get lifetime access to the training videos as well as our forum. This means you're free to ask questions to our team of professional instructors, even long after you've finished your training.
What Does Brow Lamination Training Include?
Here's an idea of what you can learn in an online training course:
How to do a brow consultation
How to identify different face and brow shapes
How to complete brow mapping that ensures symmetry
Facial anatomy & physiology
Health & safety standards
Product knowledge & theory
Advice for aftercare and maintenance
In other words, the training program will teach you everything you need to know before, during, and after a brow lamination treatment.
Why Should You Pursue Brow Training?
As a licensed cosmetologist, no doubt you already have a lot of great techniques in your arsenal. Why should you learn brow lamination if you're already proficient in microblading or threading?
For starters, it keeps you fresh and relevant. How many clients would keep visiting a stylist that gives them the exact same haircut from 1988? Similarly, as new techniques emerge and become popular, learning them ensures you retain your competitive edge.
Another obvious benefit is the extra income. Depending on your locale, you may be able to charge anywhere from $50-$100 for your brow lamination service. It's well worth adding this lucrative service to your menu!
Finally, brow lamination is easy to incorporate with other techniques and treatments. You can offer add-ons such as tweezing, waxing, or tinting to ensure your clients get the perfect eyebrows. It's also easy to upsell the nourishing conditioner to keep their brows and skin soft after the treatment.
Brow Lamination FAQs: Everything You Need to Know
By now, the question isn't whether you should learn how to do brow lamination. The real question is: Why haven't you already done so?
If you're still on the fence, here are some answers to FAQs that could help to change your mind.
What Products Do I Need for Brow Lamination?
Are you worried that getting into brow lamination will cost a small fortune? Don't worry — it won't!
Here's all you'll need to complete your training and start offering the service to your clients:
Bonding gel
Lifting lotion
Fixing lotion
Conditioning serum
Mini sticks
Mixing dish
Mascara brushes
Flocked applicators
Cleansing pads
Table tent
Disposable mini brushes
Eyebrow tweezers
Scissors
Eyebrow lifting tool
Isolation tool
Petroleum jelly
Chances are you already have a lot of these items in your workstation. Anything you're missing will be included in your brow lamination kit (or you can purchase supplies directly through our online store).
How Much Should I Charge for the Service?
Nationwide, the going rate is anywhere from $80-$140.
If you're in a big city like Los Angeles or New York, you can easily charge the upper end of that average. Cosmetologists in smaller cities or more rural areas could charge between $50-$80.
Are There Any Potential Side Effects?
Another perk of brow lamination is that it's far less risky than tattooing, brow surgery, or other invasive procedures.
Like any cosmetic procedure, there's always the risk that your client could be sensitive to the chemicals you use. This could result in skin conditions like:
Redness
Swelling
Bumps
Itching
Peeling
If these side effects do occur, they're usually limited to the immediate skin around the eyebrows. Proper aftercare, including keeping the skin and brows moisturized, will minimize the chances of a reaction.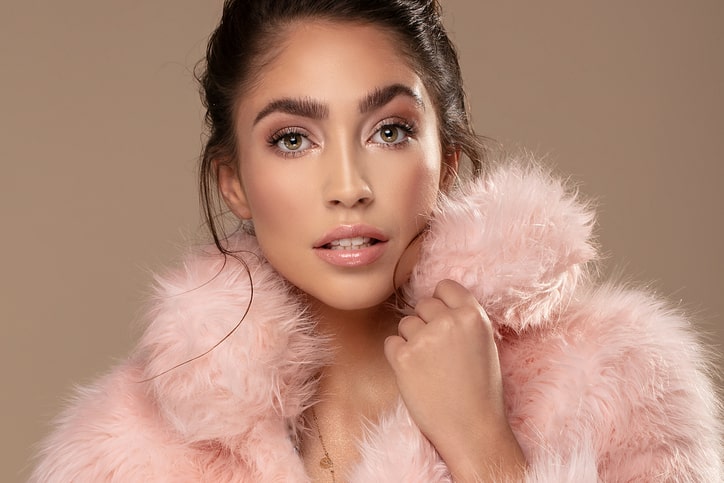 Are There Any Contraindications?
Brow lamination is a safe procedure, even for clients with sensitive skin. However, it's generally not recommended for clients that have:
Eczema
Rosacea
Contact dermatitis
Make sure to include these skin conditions in your client's intake form. If someone lists one of these conditions when they arrive for the service, you can discuss the potential risks and benefits in more detail.
How Long Does Brow Lamination Last?
If you've ever had your hair permed, you'll know you have to visit the salon every few months to repeat the treatment.
It's a similar schedule for "perming" your eyebrows through brow lamination. The exact length of time between visits will depend on the color, texture, and thickness of your eyebrows, as well as how fast your hair grows.
For most clients, they'll need to return for another session about every eight weeks. If you have a client that wants the treatment more often, space them out no closer than six weeks apart. Any more often that than can damage or irritate the skin and brows.
Free Brow Lamination Training Online With Lash Stuff
Brow lamination isn't just a hot new trend in the cosmetology world. Its soaring popularity ensures it's here to stay!
As a licensed professional, you can't afford not to offer brow lamination on your menu of services. If you've been wondering where to find brow lamination training online, your search is over.
Lash Stuff offers one of the best online training deals in the industry. With your purchase of our Brow Lamination Kit, you'll also receive free lifetime access to online training videos with a professional trainer. We also provide a printed and signed certificate for you to display in your workplace.
So what are you waiting for? You have nothing to lose and everything to gain — including loyal clients who will return again and again for your professional brow lamination services.
Click here to learn more about our online brow lamination training course and get started today!