Eyelash Extension Supplies Needed for Changing up Your Look (+ The Different Looks to Try)
Posted by Jess on May 14, 2021
False eyelashes are a game-changer, as any good esthetician or cosmetologist knows.
They're a non-commital, non-surgical, transformative addition to anyone's beauty routine, requiring a minimal amount of eyelash extension supplies. They're a simple but effective way to look pulled together at any time of day, even before the application of makeup. Lush, full eyelashes have always been an envy, but now they don't have to be—because anyone can have them.
The false eyelash industry is doing nothing but soaring. Experts predict the market will reach an astounding $1.5 billion between now and 2023, and that's in product alone. If you work in a salon or spa, there's a lot to earn (and learn) when it comes to this profitable, empowering niche in the beauty world.
Whether you're curious about changing up your own look or want inspiration for work, keep reading. Continuing education is always a good idea! Below, we discuss how to get creative with falsies as well as talk about the lash extension supplies needed to get the job done.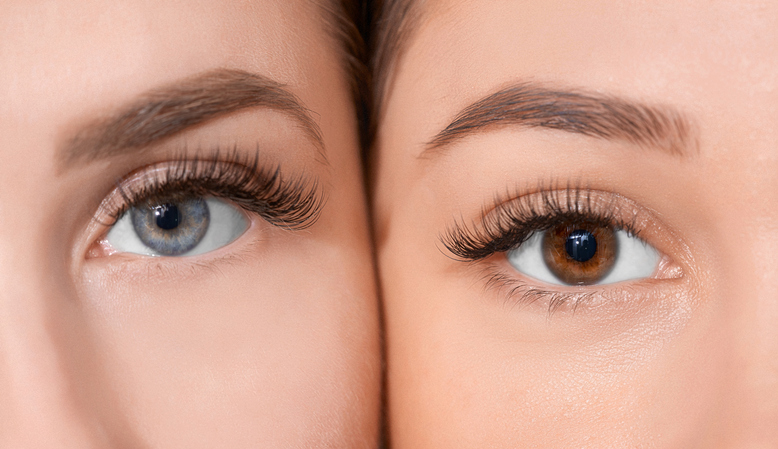 Interested in Trying Out Lash Extensions? Here's What You'll Need
So, you feel the call to apply lash extensions . . . Now what?
Gathering the right supplies is simple, but it does take research and, obviously, money. With that in mind, you'll want to look for the most convenient package, as in an extension kit. Extension kits vary broadly from different suppliers, so it's important to know what you're getting.
Will buying one extension kit leave you short, requiring you to purchase more—or does the kit have it all? How much money can you expect to spend and how many suppliers do you need to order from?
At Lash Stuff, we're passionate about making your beauty goals easy to achieve. We believe a fantastic kit should have no less than the following items:
A lash map
Eyelash extension tweezers (not to be confused with standard tweezers)
Extension trays
Pre-treatment eyelash cleaner
Mascara spoolies—you likely know all about these brushes already!
A post-treatment mister to cure the extensions
If you have these ten items, you're well on your way to a booming eyelash extension business. Let's break down the reasons behind each item.
Lash Map
As you might guess, one doesn't apply lash extensions haphazardly. You want them to look as natural as possible. This step requires the use of a lash map, which helps you determine what length of lash is needed for a specific part of the lash line.
Lash mapping takes practice and varies on a client-by-client basis, but you can use a colored pen and gel pads to train on a mannequin.
Eye Pads
Gel eye pads help keep the bottom set of eyelashes out of the way. They also provide a safe barrier between the skin and the tools getting used, such as tweezers.
Extension Tweezers
Eyelash extension tweezers are similar to regular tweezers, but with a twist. They're typically long and slim, and many have an angled point—anywhere from 45 to 90°. They allow for delicate, precise application of individual lashes.
Extension Glue
Having a high-quality adhesive is perhaps one of the most important tools needed for this service. The right extension glue will have a long shelf-life and remain durable.
Of course, it's worth noting that adhesive can be finicky—especially if it's stored in a warehouse before getting to you—which is why it's recommended to not settle for anything but the best, freshest quality you can find.
Extension Trays
Extension trays are the bread and butter of the supplies list. These are the trays that hold your precious product—beautiful, lush, natural-looking eyelash extensions, waiting to be adorned.
Extension trays come in so many styles, names, shapes, sizes. There might be subtle lashes made for beginners or elaborate sets intended for a glamorous night out. Perhaps you or your client wants something matte-finished, for that all-natural pulled-together look, or something glossy—because why hide these Venus flytraps?
Invest in as many trays as you see fit for your style and creativity.
Pre- and Post-Treatment Products
Pre-treatment, you'll want a gentle eyelash cleanser that starts the area off with a blank slate. This removes any debris and allows the glue to stick even better.
Post-treatment, consider a nano mister, which helps cure the eyelashes and seal them into place on the eyes—a perfect finish.
Lash Remover
For clients (or yourself) that want their false eyelashes removed prematurely, make sure you've got the option to do so. In your extension kit, have a gentle adhesive remover.
Micropore Tape
Finally, another option for holding down the bottom lashes—micropore tape. This tape is easy for pinpointing individual lashes.
Now That You've Gathered Your Supplies, Consider the Following Looks
Eyelash extensions can be as creative as you are. No two styles look the same, and you might find yourself experimenting with tons of different looks depending on the occasion.
First, you might opt for a classic lash extension look—longer lashes with the same amount of volume. These lashes are delicate, dainty, and bold—without making an over-the-top statement.
For something more voluminous, make sure you opt for a volume treatment. Fill in any spaces with lashes, creating a look that's fluffy and youthful. It might look a little more daring than your day-to-day, but you'll easily get accustomed to the feeling.
If you want something completely bold, go for a pointier look. That might entail a normal set of falsies but with longer extensions sprinkled throughout, highlighting key shapes of the lash line. The look remains intentional thanks to the help of lash mapping.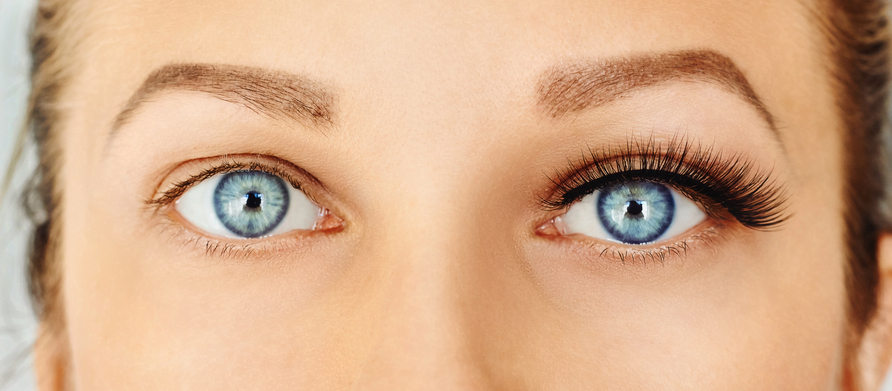 With the Right Eyelash Extension Supplies, You Can Do Anything . . .
Or, at least, the right false eyelashes will make you feel like you can do anything. That's the power of eyelashes.
Using this guide, compile all the eyelash extension supplies needed to complete a variety of looks. Practice on models such as yourself, coworkers at the salon, friends, family. Before you know it, you'll be able to offer another beautifying service.
And let's not forget that with this skill, you can change up your look at any time, too!
For your convenience, we've made an eyelash extension kit that includes all the tools you need to get started. Click here to shop, where we provide you with options—sample size, basic, or deluxe. If you need help choosing the right kit for you, feel free to call us at 1-844-527-4788.